Here's what's up for this week.
1. [activity] Running Room. So, I've said for years that I will run 5km before the year is over. I've probably said that every spring, for five years running (ha), and I'm finally actioning that goal by enrolling in a 5km running clinic with the Running Room. Friends have sung their praises many times to me, so they've convinced me to commit. I'm only one week in, but so far it's much more fun than I expected, and I'm looking forward to seeing progress and improvement!
2.

 Baked Oatmeal. I love oatcakes and oatmeal, and now I've found the perfect combination of the two. What I like about this recipe is that it's very filling as a breakfast serving, it doesn't need flour, and it's healthy! I've mixed it up by trading the cinnamon/nuts with cocoa powder/peanut butter, and applesauce for 1/2 a banana, mashed. I'm sure there are many other combinations that would be delicious, too!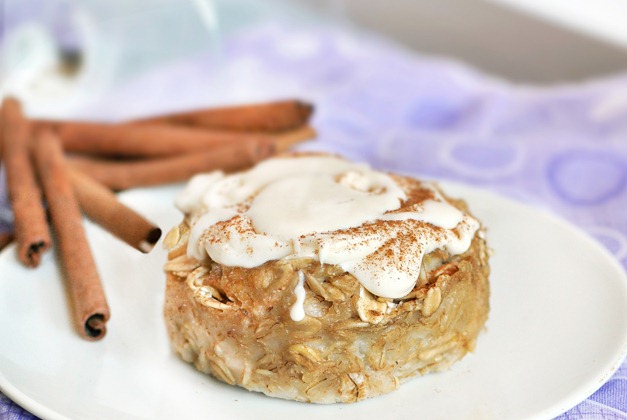 3. [article] Is Facebook modifying behaviour? Wow, my jaw really dropped when I read this. Youth's on spring break are actually being more reserved due to the fact that anything can appear on Facebook with the snap of a camera phone, and no one wants to get caught with their pants down, so to speak. Folks interviewed mentioned career implications as well as family and friends they are connected to as reason to avoid a bad photo op.
4. [game] This one is for the designer and artists. This neat online game tests your ability to match colours on a colour wheel, and gets more difficult as you progress. I scored a 7.8 on my first try; not bad, eh!
5. Official spoiler etiquette. Don't you just hate when someone tells you what happened on TV last night when you were waiting to watch it on DVR later on? CollegeHumor agrees, and gathered some celebs to teach everyone the etiquette of spoiler alerts.
Follow me on twitter: @kmosher
Got something interesting to share? Leave a comment below!